One new feature coming out with Veeam Backup & Replication version 12 is a Best Practices Analyzer. This new feature can be accessed with one button click from the Home ribbon in VBR.

As of beta 2, there are only six recommendations that are checked, all of which are self-explanatory.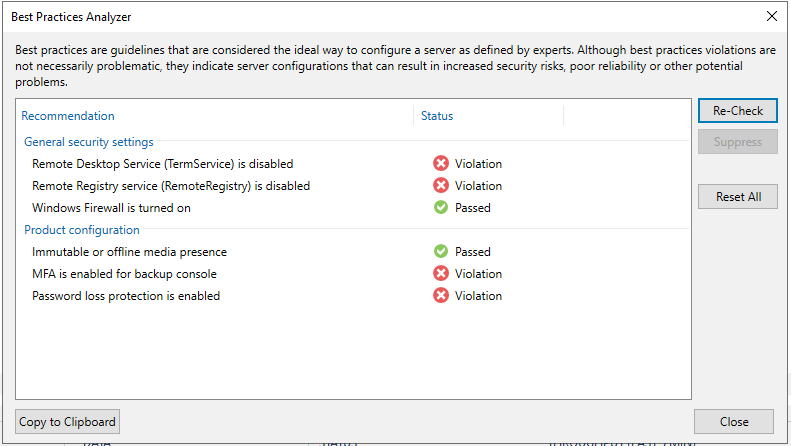 Hopefully, as time passes we will see more items and functionality added to this feature, such as a 3-2-1 check, automated testing checks, file encryption checks, and links to relevant Veeam KBs explaining what a recommendation is and how to implement it. Similar functions already exist for Veeam ONE and Service Provider Console alarms.
Is there a specific best practice check or functionality that you'd want to see in this analyzer? Leave a comment telling me about it!